It's a wrap – the 1st Annual LA Skate Film Festival celebrated the winners just this past weekend. Find out who won and I can really recommend the well done and winning international film "Plank" about the upcoming and massively talented Nassim Guammaz – click here to watch the video over on Tacky.nl!

Best Emerging Filmmaker: SYMMETRY, Directed and Produced by Dayman Cash
Best International Film: PLANK, Directed by Billy Pols, Produced by Maarten Kuit. Executive Producer: Jeroen Van Den Idsert
Best Skate Shop Video: THE DANGO IS DEAD, Directed and produced by Joe Perrin. Executive Producer: John Montesi
Best Independent Film: MACHOTAILDROP, Directed by Corey Adams and Alex Craig, Produced Oliver Linsley and Jared Valentine, Executive Producers: Shon Tomlin and CJ Olivares
Best Documentary: SKATEISTAN: TO LIVE AND SKATE KABUL, directed by Orlando Von Einsiedel, Produced by Orlando Von Einsiedel and Louis Figgis. Executive Producers: Jon Prever, Thanh Ma, Rod Stanley
Best Commercial: NESTLE AERO, Directed by Ty Evans, Produced by Nathan De La Rionda. Executive Producer: Dana Garman
Best US Film: EXTREMELY SORRY, directed by Flip Productions, produced by Ewan Bowman. Executive Producers: Geoff Rowley and Jeremy Fox, Claymation: Edgar Alvarez, Original Music: Baron
Best Soundtrack: EXTREMELY SORRY. Original Music: Baron
Best Editing: WOOD, Directed by Colin Kennedy, Produced by Cullen Pythress. Executive Producer: Tim Gavin
Best Photography: SKATEISTAN: TO LIVE AND SKATE KABUL
All Europeskate Photo Of The Day Posts!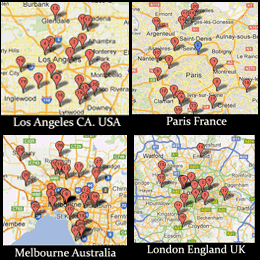 Find Your Skateboarding News Here!