Australia – far far away for me, never been there, warm weather when it's cold here, shark attacks, mad fires and a great skate contest which attracts top skaters from around the world every year to hit up Bondi Beach for an incredible pool skate session.
Thanks again to Transworld Skateboarding for putting up this video and a big word up to Juergen Horrwarth for representing Germany / Europe down under with a great 7th place! Don't miss the video below!
The 2009 Bondi Beach Bowl-A-Rama Results:
Pro Skaters:
1 Bucky Lasek $10,000
2 Omar Hassan $5,000
3 Nathan Beck $3,000
4 Renton Millar $2,000
5 Benji Galloway $1,000
6 Bob Burnquist $900
7 Juergen Horrwarth $800
8 Tim Johnson $700
9 Jackson Pilz $600
Masters
1 Steve Caballero $2,000
2 Nicky Guerrero $1,100
3 Mike Mulhall $700
4 Kevin Staab $400
5 Pat Ngoho $300
All Europeskate Photo Of The Day Posts!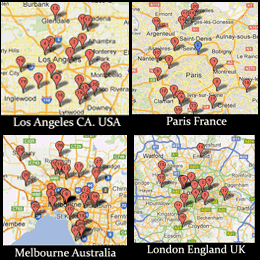 Find Your Skateboarding News Here!