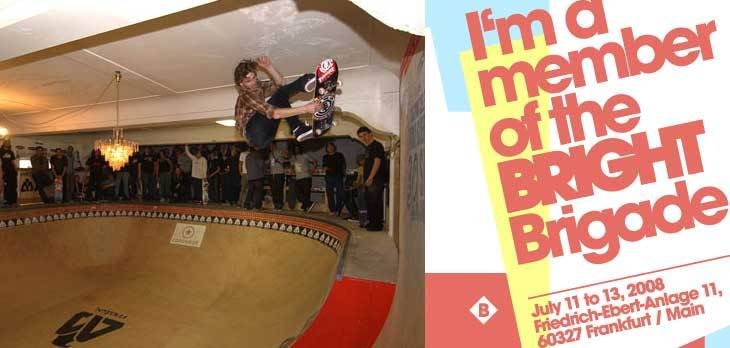 A lot has changed in the skateboard tradeshow scene around the world in the past couple of years and it hasn't stopped in Europe either. The main tradeshow that all of the brands and people that want to get some recognition – either commercially, through skaters, the media or just personally – have to attend is the BRIGHT tradeshow which takes place twice a year in a winter and summer version in Frankfurt, Germany.
With a great mix between company exhibitions, contest/artist programs, team demos and parties, this is an event you don't want to be missing (like I have the last few years). This year several major brand teams will be showing up to do demos during the tradeshow which is taking place July 11th till 13th. Those include:
- Analog team with Arto Saari, Stefan Janoski, Dylan Rider, Omar Salazar and Jon Goeman
- Matix team with Brandon Biebel, Mike Mo, Mike Anderson, Marty Murawski, Jesus Fernandez and JB Gillet
- Osiris team with Clint Peterson, Garrett Hill, John Rattray and Shuriken Shannon
- Famous Stars and Straps Demo with Manny Santiago, Luis Tolentino, Aquil Brathwaite and Crow
Now that's what I call a full house. a lot of heavy hitters in there and not only that. The always crazy Bowl Contest from Boardstein Magazine with 25 invited skaters fighting it out in the tight indoor bowl with cradle!!!! Take a look at this footage:
A lot is going on with many interesting people to hook up with and have a great time. Get all of the information right here…
All Europeskate Photo Of The Day Posts!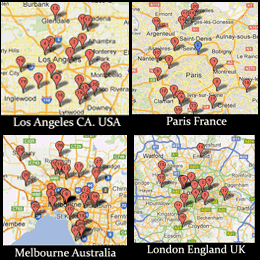 Find Your Skateboarding News Here!