I've seen one or two short videos with Bucky Lasek's brand new backyard pool which really just blows your mind because of the sheer dimensions of it. This past weekend (October 10th, 2009) Bucky invited a bunch of skaters (Bucky Lasek, Andy Macdonald, Ben Raybourn, Bruno Passos, Bob Burnquist, Christian Hosoi, Sergie Ventura, Rune Glifberg, Jesse Fritsch, Chris Miller, PLG, and many more…) over to his house to try out the bowl in the first Bucky Bowl-B-Q and it went off…some of the airs are just off any scale and you really do not want to slam in this bowl.
All Europeskate Photo Of The Day Posts!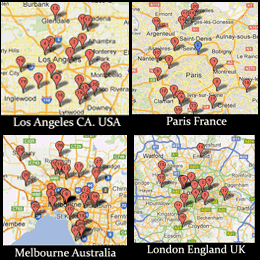 Find Your Skateboarding News Here!