Browsing articles in "Afghanistan"
I would like to share with you all the possibility to support a great cause which has been helping the youth in Afghanistan to participate in skateboarding through the Skateistan effort. Always hard at work, the organization has released a beautiful book which describes the wonderful effort in words and photos which we can easily support by ordering a book for ourselves and our loved ones. Here's the description of the book straight off of the Skateistan website and you can order / pre-order here:
» Outside of Europe pre-order through the Skateistan website!
» In Europe you can order the book through IrieDaily!
Skateistan: The Tale of Skateboarding in Afghanistan shares the strange and beautiful intersection of traditional Afghan society and a new generation of Afghan skateboarders and artists. It features the innovative Non-Governmental Organization (NGO) 'Skateistan', which since 2007 has taught skateboarding and creative arts to girls and boys in Kabul, Afghanistan.
Skateistan's opening of the country's first skatepark – and focus on working with Afghan girls and streetworking youth – has been covered by major media outlets worldwide, including CNN, BBC, Al-Jazeera, and the New York Times. Skateistan: The Tale of Skateboarding in Afghanistan is the very first book about the subject and gives a rare, in-depth look into the lives of exceptional young Afghans facing incredible challenges in a city that is torn by war, but also full of life.
This 320-page color book features stunning, previously unpublished photographs accompanied by essays, interviews and personal stories from Skateistan's founder Oliver Percovich and the young Afghans that have gone from being students to teachers in the skatepark and classrooms. Full of hope, beauty, gritty honesty – and skateboards! – this is a story about Afghanistan that you won't find anywhere else.
Book Sponsored by: The Kindle Project and the Danish Embassy in Kabul.
The book was designed by Skateistan's Art Directors Alexandra Bald and Ana Lessing who are part of the C-D-A-P collective, which will also be organizing the release event.
» View the entire skateboard book selection on Europeskate by clicking here!

Some stories just move me a lot more than others – we all have subjects that hit the spot more than others do. When I read about a skateboard project which is bringing skateboarding to the youth and people of Afghanistan, it made me open my eyes and ears a lot more once again to other topics than just new decks, new videos – the "normal" topics I deal with daily on Europeskate.
"Skateistan" is the name of the project started 18 months ago by three Australians which offers free skateboarding classes in public spaces to anyone interested in Kabul. The project has taken them to several quite different spots including the "Russian Pool", an empty pool overlooking the city where hash smokers meet up and on Friday nights hosts dog fights.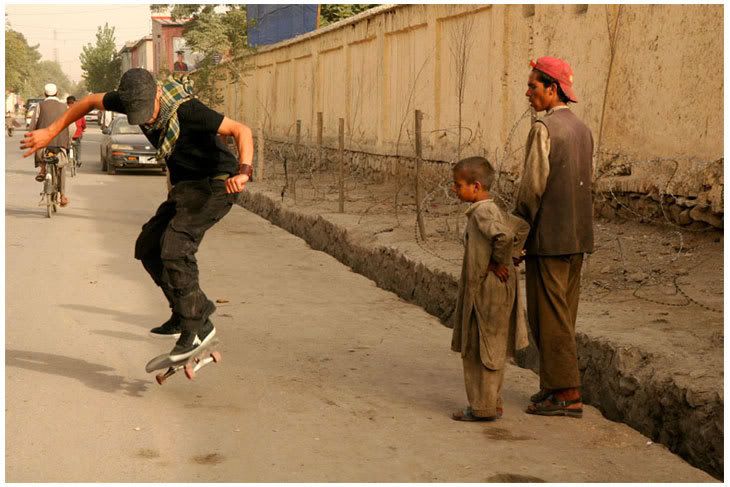 Watch the video below to get even a slight feeling of what these people have to deal with and the next time you complain about your wheels or your deck or think your skate park isn't good enough – watch the video again. Remember what you have and don't take it for granted – and enough preaching from me
- Skateistan website, help them out!
- Guardian newspaper article
- Time article and video
All Europeskate Photo Of The Day Posts!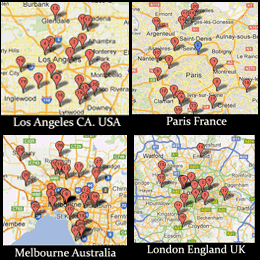 Find Your Skateboarding News Here!