Browsing articles in "Anti-Hero Skateboards"
Antihero Skateboards have created another mind-bending line-up of decks for their brand new Fall 2012 product range. If you want a good deck and a design which is anything but ordinary, than have a look here!
Todd Francis returns with a new series for Antihero Skateboards…Pigeons' Revenge!
AntiHero Skateboards packed their crew into a van in San Francisco and drove to Austin, Texas in four days combining parks, backyards, and a couple pit stops in towns before they arrived in style to crank up the volume at this year's Thrasher Magazine Death Match. Good times, warm beers and some skateboarding on the side!
Finally one of my all time favorite (street) skaters and original German guy Chris Pfanner has received the upgrade to pro status with Antihero Skateboards, about time is all I can say! If you are wondering why then just take a look at the video – Mr Bionic Knees is always what comes to my mind.
I've been missing quite a bit during the last couple of weeks so here's the next goodie for you – 12 minutes of the Anti-Hero Skateboards team travelling through the southwest of the US of A as featured Thrasher Magazine's May 2011 issue.

Chris Pfanner gets down to skateboarding business in his third Pfanner PFriday Pfootage episode. Continue reading »
All Europeskate Photo Of The Day Posts!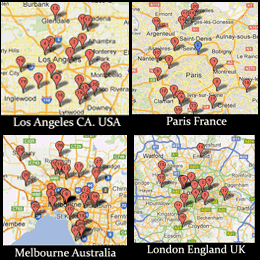 Find Your Skateboarding News Here!