Browsing articles in "Belgium"
Saturday afternoon and after a morning mini ramp session I'm happy to that my inbox is full with news, videos and basically loads of people getting in contact. Our mate Nick Geboers from LateFLIP sent over this video with one of the top European skaters, Phil Zwijsen, out on a street skate mission.

Thanks to Nick Geboers out of Belgium for sending over the update about the latest issue #5 of the Lateflip online magazine. Too bad I can't read it (well, I do understand some of it thanks to my German and sort of poor French skills) but it's always great to get an insight into the skateboard scene in countries around the world. Keep on sending in those online magazine links or if you have an underground print mag, thats great as well!
» Click here to check out the Lateflip Issue #5

Even being told weeks in advance, getting asked to do a translation and offered some advertising space, I am still probably one of the last online blogs getting this piece of news on the site. My mates Gerd Rieger and Axel Torschmid have put together the next grand issue of Bailgun Magazine, issue #11, which is packed front to back with photography which tell stories almost all by themselves and this mag always manages to make me wish I had been along for the ride (to be honest, I once again missed out on actually getting to go on the Belgium tour – tough luck Johnny!)
No extra words needed, dive in below and take some time out to enjoy Bailgun's next great effort – keep them coming boys! And check out the Bailgun Magazine website while you are at it!

Wood Magazine out of Belgium shares their latest creative masterpiece – pictures are international! Continue reading »
Just had this video from Simon Grassert in my inbox this morning – it's the trailer of the upcoming Noorder Light full-length video which has a planned release for sometime in 2010. This puts Belgium and its skaters on the skate map featuring Jarne Verbruggen, Timothy Deconinck, Olivier Ente, Szymon Stachon, Thibault Lenaerts, Youness Amrani, Kevin Tshala and Adrien Bulard.
More skate tours for everybody wanting to hook up with a bunch of other skaters this weekend. – the Volcom Wild In The Parks European tour is heading towards the following parks:
29/08/2009 WITP CZECH REPUBLIC , Prague, Mystic Skatepark
29/08/2009 WITP AUSTRIA, Vienna
30/08/2009 WITP BELGIUM, Wevelgem, Zumiez skatepark
30/08/2009 WITP SWITZERLAND, Montreux, Empire skate building
If you are close to any of this skateparks, be sure you dont miss out on free food, free drinks and tons of give aways! AND..the chance to qualify to the European WITP Championships in Malmoe!
All Europeskate Photo Of The Day Posts!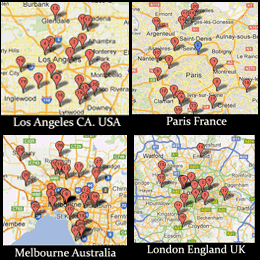 Find Your Skateboarding News Here!