Browsing articles in "DC Shoes"
This is the type of "street" / park skating I really enjoy watching. Wes Kramer combines flow, speed, style and his own originality to create this video clip which was filmed at the DC Shoes Embassy in Barcelona.
The DC Shoes Germany / Austria team decided to tell the winter to fuck off and boarded a plane to Alicante, Spain earlier this year to escape the bad weather and enjoy skating outdoors. Here's the video clip which was featured with photographs from the tour in the printed version of the Monster Skateboard magazine #320. On board were Fitschi, Fabian Lang, Ben Dillinger, Patrick Pittl, Stephan Günther and Daniel Ledermann.
What the meaning behind the title for the clip/tour is would be really interesting to know, any ideas somebody? 'Tiger vom Aussterben bedroht' translates to 'Endangered Tiger' – I haven't picked up the latest Monster Mag yet so maybe it's explained.
It doesn't often happen that a skateboard professional goes from skating at the highest levels with top sponsorship deals to hitting rock-bottom after experiencing several hard hits of destiny and bad choices. Nick Dompierre was kicked off of the Real Skateboards team, had his DC Shoes sneaker taken out of the line-up, took some really wrong drugs and even broke his neck in an accident. And let's not forget that his mother is a heroin addict to make it all that little bit worse.
Nick Dompierre comes clean in this video clip and it's good to see him talking about it – hope things work out!
Germany has it's fair share of top skaters that are turning a lot of heads in the skateboard community worldwide. Denny Pham was able to take his skills to the DC Embassy in Barcelona, Spain and shows us his laid-back and controlled style on the board.
Welcome clip introducing Brian Peacock to DC Shoes China which was filmed over the course of 4 weeks in Shanghai, Guangzhou, & Shenzhen in May-June 2012. Brian has a lot of flow in his skating which is refreshing in the tech skate scene these days.
The DC Shoes team Euro tour took them to Copenhagen, Barcelona, Paris and Budapest and we came back with the best each city had to offer. Here's the edit from their EU travels featuring Chris Cole, Nyjah Huston, Mikey Taylor, Wes Kremer, Matt Miller, Evan Smith and our friends from DC Europe. Enjoy some of the summe rfeeling as we all head into the wonderfully wet, cold, freezing, foggy, shiity winter months…oh come on, it's not that bad. Find a parking lot and skate it to bits!
All Europeskate Photo Of The Day Posts!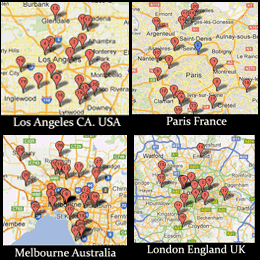 Find Your Skateboarding News Here!