Browsing articles in "Europeskate General"
The Antiz Skateboards team (Hugo Liard, Julian Furones, Remy Taveira and several more…) headed towards Marocco for a skate trip which as always goes to show that it is always worth being open-minded about discovering new countries, cultures and of course spots.

Sugar Magazine from France has the complete story with loads of great photos from the tour in it's latest magazine (#146) and you can check out the video edit below which was filmed and edited by Ludo Azémar.
If you have been following Europeskate for a while then you know about the Europeskate Photo Of The Day Series.
In December 2012 I had the idea to create a new dedicated skateboard photography site as well as a 300-page hardbound book/mag called the "United Skateboard Photography Project" featuring 50 skatebaord photographers from around the world + interviews with top professional skateboard photographers. The idea and concept have grown, the feedback is already incredible and now I need your support. This is your chance to have your skills shown to a large audience around the globe and here's what you need to do:
- I'm looking for skateboard photographers (new and already featured Europe Photo Of The Day photographers) to create portfolio pages on the the "United Skateboard Photography Project" which is ready to go. Just send me a mail at info@unitedskateboardpp.com to let me know you are interested!
- All photographers who join up have a chance to be a part of the preliminary photgraphy viewing and be a part of the "United Skateboard Photography Project" book/mag which is a 300-page hardbound book/mag (9.65 inches width x 13.0 inches height [24.5 cm width x 33 cm height] colr matte finish) with every photographer being featured on 4 pages with a short Q&A + contact information and of course your skate photos.
- 5,000 books will be printed in the first run with 50% of the proceeds going to a skateboarder-backed charity foundation (I'm in the middle of talks and I should be able to announce the foundation in the next couple of days)
- To support the book development, printing, travel costs, shipping etc. 50 pages of advertising s available in the book and I'll be running a Kickstarter project for which we're currently filming a short video clip.
I need your support and feedback to contact me at info@unitedskateboardpp.com to get involved. Planned release date as of today is September 2013!
Love this video and the Predatory Bird blog as well. Check out this explanation and watch the video: this video, of Anti-Hero alumni Div Adam and Tom Remillard, is inspired by the notion that we do not ultimately have any control over our decision to do anything. By the idea that the rocks that hit our wheels are unavoidable. The chain of events that led that rock to our wheel began with the big bang. The universe swirls and everything in it jostles into constantly varying arrangements that we are just aspects of. Choice is an illusion.
Hoards of international skate teams are washing up on European shores at the moment and the next huge announcement is that the Spitfire team with Tony Trujillo, Kyle Walker, Chima Ferguson, Ishod Wair, Frank Gerwer, Grant Taylor, Chris Pfanner, Peter Ramondetta, Mike Anderson, Dennis Busenitz, Peter Hewitt, Robbie Russo and more (WHAT?) are going to be skating in Copenhagen, Hamburg and Amsterdam at the end of this month! Yes, August 1st in Hamburg – I'm there!!!
Greg Harbour is getting pretty much media hype at the moment and A Mag Minute as well. Greg skates for Assault Skateboards out of San Marcus, Calfornia and probably more companies but as it wasn't easy to find, I gave up *haha* Just enjoy the video and Greg's skating!
Like what you see? here's anothe video clip! Continue reading »
Freak Puke is the eighteenth album by the Melvins (or as in the case used Melvins Lite), which is scheduled to be released June 5th, 2012 through Ipecac Recordings. Buzz Osbourne, Dale Crover and Trevor Dunn push the limits of experimentation, rock and atmospherical sounds and have created a record that is surprisingly fresh while retaining the core heaviness of the Melvins. Have a listen!

» The entire new album Freak Puke is also available for a limited time as a stream on Spinner!
All Europeskate Photo Of The Day Posts!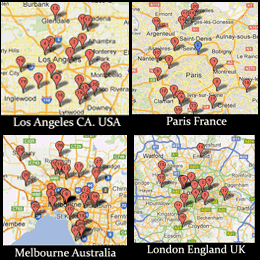 Find Your Skateboarding News Here!