Browsing articles in "Halfpipe"
Jürgen Horrwarth skates all terrains at a high level but when it comes to vert skating, he belongs to the world's best skaters. Just before his video part for Trap Skateboards is released he's been featured in this "Owl Eyes On" video edit with minimal lighting at his home vert ramp in Berlin, Germany. Can't wait for his Trap Skateboards part!
That's right, vert skateboarding is here to stay and on May 25th, 2013 you can join more vert fans all the way up in Horten, Norway for a day of vert ramp skating at the "Hang Up" vert contest. Here's the contest flyer for you, the link to the Hang Up Facebook event page and I even attached a map so you can even know where the hell Horten is!
Rise and shine everybody as it's Friday, the first day of the Vert Attack VII contest in Malmö, Sweden and I'm continuing to celebrate vert skateboarding with the "Europeskate Vert Skateboarding Week" and videos to keep us all wanting to get some vert riding done. As I'm 'stuck' in Hamburg, I'll try at least to get a ride in this afternoon on the vert ramp before dedicating my time to watch the live webcast this afternoon.
This video clip features Tony Hawk, Jesse Fritsch and Mathias Ringstrom gives everybody the chance to brush up on their vert skateboard trick vocabulary so you can watch the live Vert Attack VII webcast (head over to Skatemalmo.se to watch it for two days straight!) and actually know what they are doing!
Morning out there! It's still Europeskate Vert Week and we have a treat for you today. Or let's put it this way: Roger Skateboards does. Under the title "Paul Zitzer : Roger Skateboards Token Older Vert Skater" Paul Zitzer shows us all once again that being over 40 years old doesn't mean you can't still rip a vert ramp or whatever you skate.
I also did a little digging and found this Gullwing Trucks video clip from 1994 – check out the tricks Paul was doing already back then! Too bad he isn't going to the Vert Attack VII this weekend.
As Jonathan Hay wrote himself this report about the Vert Attack 6 contest is a year later but it doen't make it any less interesting to read, especially as we're in the middle of the Europeskate Vert Week running up to this year's Vert Attack 7 contest in just a couple of days!
I added in Confusion Magazine's video to get you even more psyched for the upcoming action but make sure you follow this link for the complete report and loads of photos from last year's Vert Attack contest taken by Fred Ferand – it's vert heaven!
Back in the Europeskate HQ and there's loads going on at the moment, busy days! As I decided to make this the 'Vert Week' on Europeskate, let's get things started today with a compilation video of some of the best tricks that have ever been landed at the X-Games (okay, it's one of those huge contest events but hey, the skating is still incredible!)
Enjoy some of the best in past vert skating as we count down to this weekend's Vert Attack VII contest on March 15th and 16th in Malmö, Sweden. And while you are here make sure to participate in 'The Europeskate x Murder Skateboards 'Guess Who Wins Vert Attack VII' Giveaway Contest'
All Europeskate Photo Of The Day Posts!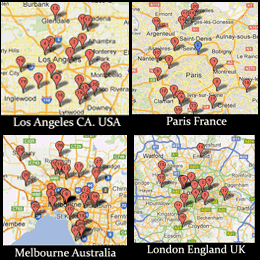 Find Your Skateboarding News Here!