Browsing articles in "Independent Trucks"
Five tricks and five questions in this episode with nobody less than Mr Steve Caballero! He talks about his favorite cars, guitars and defunct skateparks in this 5&5 for Independent Trucks and Strange Notes.
And it's about time I'd say. Long ago he was the ambassador of Tracker Trucks, moved on to Theeve Trucks and now he's finally moved on to Independent Trucks. Of course it's all about how you feel on your board with your trucks but I've been an Indy Trucks rider and fan since my first days with "real" skate gear (so that would be since 1985) and as we all can see in the welcome video, they surely don't stop his skating being great.
The Bird shows us all once again that he still has those incredible skills on the board and especially in the vert ramp!
Dustin Dollin barks out the tricks for Braydon Szafranski to earn a six pack and $35 in this Baker approved Six Pack for Independent Trucks and Strange Notes. Man, Dustin looks wasted *hehe*!
Carlos Ribeiro lays down some solid street skating in this RAW AMs part for Independent Trucks and Strange Notes.
Get your weekend off to a good start with some Raw Ams skateboarding with Independent Trucks and Fritz Mead, yeah!
Yeah, another backyard pool but not just any pool. This is one steep bugger and Ben Raybourn takes it apart with his typical style on the board. Those tailblocks and the boneless-one back into the deep end are pretty much just insane.
All Europeskate Photo Of The Day Posts!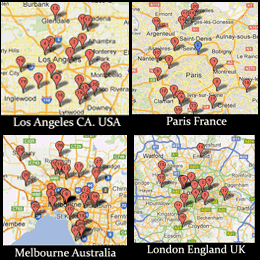 Find Your Skateboarding News Here!