Browsing articles in "Lifted Research Group"
Trent McClung gets a warm welcome video to the amateur team from LRG Clothing. His skateboarding is full of style even with the level of difficulty he mixes in to it. Filmed and edited by Kyle Camarillo. Trent rides for Element Skateboards, Diamond, Silver Trucks, Bones Wheels and of course LRG Clothing.
Kelly Hart, Rodrigo TX, Karl Watson, Felipe Gustavo and Masataka Yamashiro check out Toyko, Japan for the LRG team.
Gotta to keep those promised updates coming at you so let's kick it off with LRG's Up North Tour video which follows Billy Marks, Jack Curtin, Rob G, Chico Brenes, Tom Asta and Tommy Sandoval during their skate tour through Canada.
All Europeskate Photo Of The Day Posts!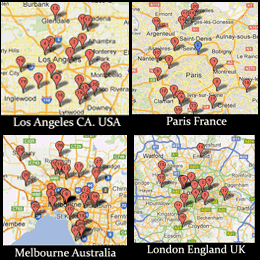 Find Your Skateboarding News Here!