Browsing articles in "Mini Ramps"
Hey everybody. If you're not on your board then you have shitty weather, a broken bone or you had one hell of a night out yesterday.
whatever you're reason is for being in front of the computer is, there's loads of skate actiion going on right now at the Vans Spring Classic contest in Varazze, Italy right now. Watch the live webcast right here:
The 2012 United Kingdom Mini Ramp Championships took place just over a week ago and the skating was at an incredibly high level. Skaters from all over England, Scotland, Ireland and Wales made the trip to Skegness to battle it out for the £1,000 prize purse on offer with Ryan Hurt taking first, Andy Scott coming in second and Denis Lynn skating off with a third place.
The UKSA Mini Ramp Champs are returning to Skegness next weekend (November 4th 2012) with 1000 UK pounds on the line for the country's finest transition skaters – check the flyer for the details and we also have some footage from the 2011 mini ramp event below.
Some serious mini ramp skating took place at Volcom's invite only Jon's Ramp Jam in the UK featuring skating by Jake Collins, Kris Vile, Sam Pulley, Josh Young, Greg Nowik, Awadh Mohammed and quite a few other UK ramp rippers. I need to get in touch with Awadh Mohammed as he had some really excentric tricks built into his run which made me watch it a few times!
Here's a cool video edit by Matt Hunt from the mini ramp final at this year's Boardmasters event in Newquay, Great Britain. Kevin Kowalski and the Lifeblood Skateboards crew skated together with Sam Pulley, Andy Scott, Josh Young, Greg Nowik, Danny Karlson and the many more talented skaters at the wonderful Fistral Beach and raged the mini ramp!
The 10th Anniversary of the Vans Wängl Tängl in Mayrhofen, Austria brought together a bunch of top talented European transition skaters to battle it out in the snow and on my favorised form of transport, the skateboard. The crew final took the form of a unique format two man team style session where skaters hit the ramp in pairs.
In the end, the final 4 teams split the prize money evenly, with each skater taking home 800 Euro. The Hobnobs: Manhead & Andy Scott, Team ZWIMI: Micky Iglesias and Phil Zwijsen, The Bats: Martino Cattaneo and Kevin Blaser, The Dutchies: Nassim Guammez & Daan.
All Europeskate Photo Of The Day Posts!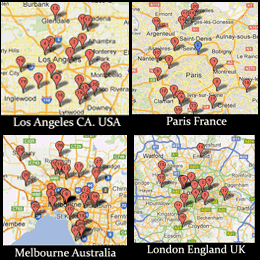 Find Your Skateboarding News Here!