Browsing articles in "Roger Skateboards"
Hmmm, I went from announcing it's Vert Week on Europeskate to posting this video clip from Roger Skateboards entitled C.U.R.B. or Constantly Unearthing Radical Beauty which is basically the complete opposite of vert. And you know what? It's great anyway and I've always liked the Roger Skateboards videos so get over it and enjoy it. Edited by Fletcher Berndt by the way!
Max Taylor and Ryan Holloway mash out the jams in part one of three of Roger Skateboards "Secondhand Stoke" – this is seriously some great skating, love the filming and the tricks in this video clip. Can't wait for the next parts!
Nate Broussard skates hard, Nate Broussard skates fast, Nate Broussard just turned pro for Roger Skateboards. Way to go Nate…

Roger Skateboards doesn't make a big deal about what's going on with their team which is great in this day and age of selling your soul to become the next big thing in skateboarding. Check out their Rogers Of The Month for June 2010, Matt Nordness and Max Murphy.
Take a few days off of watching video clips, writing short intros, contacting people and writing back to emails and this is the type of title you may come up with – well, it is to the point and tells you what you want to know but definitely not one of the original ones – whatever, Chris Henry is this month's Roger Of The Month for the ever creative and in a lovely way not so serious Roger Skateboards team. Enjoy his skating in the video! Continue reading »
Tim and Eric get to be the Roger Of The Month for March 2010 – Roger Skateboards is good as usual. Continue reading »
All Europeskate Photo Of The Day Posts!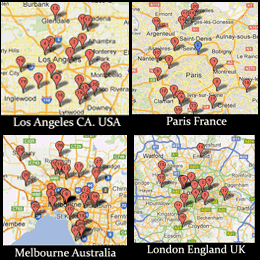 Find Your Skateboarding News Here!