Browsing articles in "Skateboard Magazine"
No big introductions needed here – part 2 of Therasher Magazine's 'Skate Rock Japan' is full on skateboarding like it should be featuring Pat Mclain, Tony Trujillo, Vincent Alvarez, Sean Gutierrez, Justin Figueroa, Raen tershy and just loads of other skaters enjoying skateboarding and good music!
Creature Skateboard's Darren Navarrette, Al Partanen, Adrian Mallory, Willis Kimbel, Sam Hitz and Taylor Bingaman along with Chet Childress and a few friends roll out to Colorado with The Skateboard Mag's Bart Jones and Ed Dominick to shred some killer spots.
Aaron Wilson grabs the latest Skateboard Mag Minute video with a refreshing style and some tough tricks – well, obviously or else he wouldn't be featured!
It's time again for you to vote for the Skater Of The Year 2012 together with Thrasher magazine – the choice is harder than ever! I agree though – where the heck is Ben Raybourn in that list???
You can chooose from the following skaters and cast your vote here: http://www.thrashermagazine.com/articles/2012-soty-poll/
Andrew Reynolds, Alex Olson, Austyn Gillette, Brandon Westgate, Bryan Herman, Chaz Ortiz, Chris Cole, Chris Pfanner, Chima Ferguson, Corey Duffel, Cory Kennedy, Collin Provost, David Gonzalez, David Gravette, Dennis Busenitz, Don Nguyen, Dylan Rieder, Eric Koston, FIggy, Forrest Edwards, Fred Gall, Gilbert Crockett, Grant Taylor, Guy Mariano, Ishod Wair, Jaws, Jim Greco, Leo Romero, Luan Oliveira, Marc Johnson, Mark Suciu, Manny Santiago, Mike Carroll, Mike Mo Capaldi, Nyjah Huston, Paul Rodriguez, Pedro Barros, Peter Ramondetta, Raven Tershy, Ryan Decenzo, Ryan Sheckler, Sean Malto, Shane O'Neill, Trevor Colden, Torey Pudwill, Tom Asta, Tommy Sandoval or Vincent Alvarez
Once again Ben Raybourn takes the headlines as he does a video Q&A about how he got his first major skateboard magazine cover photo with Transworld Skateboarding Magazine. Surely cool as hell for any skater but I like the mad stunt he does in the video a lot more. You can only imagine how ridiculously hard hitting the ceiling at that spot must be and then landing it also. More Ben Raybourn madness please!
Transworld Skateboarding and Brixton have collaborated to organize the first official road trip featuring Jordan Taylor, Christian Maalouf, Anthony Schultz, Ernie Torres, and Taylor Bingaman.
Here's how Skin Phillips describes how they came up with the idea for the road trip: "It was decided that we opt for a road a little less traveled. We came up with the idea of visiting cities more known for their musical history than skate spots: Memphis, Nashville, Birmingham, and New Orleans."
All Europeskate Photo Of The Day Posts!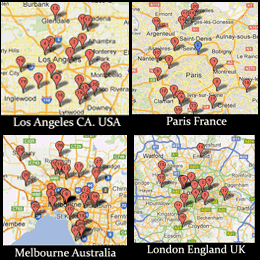 Find Your Skateboarding News Here!