Browsing articles in "Europeskate Music"
Strange how I'm always listening to music but barely ever find the time to just write a few words of recommendation. Another thing on my list of todo's!
Who cares anyway…here's the band '96′ from New Jersey which for me play some great 90′s revival hardcore mixed with vicious vocals to back them up. Listen in right here and let me know what you think.
Great to be able to kick the weekend off with the dark and grungy sound from the fourth full length album 'Honeys' from Philadelphia's Pissed Jeans. 12 tracks that mix so many differents sounds and vocals that you'll have to listen in to this mad album a few times to catch everything they're playing. Absolutely fantastic, listen in!

» Pissed jeans at their label's home: Sub Pop
Yeah, it's been a while again for everybody waiting until I get myself moving on another music tip for ya…well, here it is. Let me present the Koffin Kats from Detroit, Michigan who have already brought out 6 full length albums and a split EP since 2003. The three man band produce awesome psychobilly music and are a true "on the road" band – always touring and they will get you moving your ass!
Listen in to their lastest album "Our Way & The Highway" which was released in 2012 on Sailor Grave Records.
Ahh, loud as fuck punk rock music – this is what I like to hear. Croweater understand how to punch you right in the face with their music so listen in to the band from Calgary!
Damn, December 2012 just passed me by with illness and all of that Christmas stuff – time for a new bad recommendation!
Here's Ex-Breathers with their first full length LP 'Collision'. Funny (and almost sad) but it's only available on cassette, something for a band with this power and sound which just would not happen in Europe, they need a fucking record, come on record companies! Ex-Breathers are a three piece band from Tallahassee, Florida who formed in 2011. The band cites Husker Du, Mission Of Burma, Poison Idea, and Quicksand as their main influences. Ex-Breathers play a combination of hardcore, punk, and noise rock influenced music with massive vocals which are not screamo which I personally like as you can actually understand something without having to have the lyrics in your face. Find out yourself and listen in right here!
We're finally back with a new music tip for you but the wait was worth it in my opinion as I can't believe I haven't found and heard this band yet. Anti Vigilante from Milton Keynes in the UK pack a massive punch with a solid mix of ska, punk and metal in both the music and in the vocals. Their latest full length effort entitled "Tempest" throws a 11 songs in your face rounding it off with the title "Quam Minimum Credula Postero" or "All things must die" which is obvious but good to make everybody think about it once and while to make sure you are living it up.
A big thumbs up from Europeskate to Anti Vigilante, hope they make it over to Germany some day soon! Listen to the entire album right here and support them if you like the sound!
All Europeskate Photo Of The Day Posts!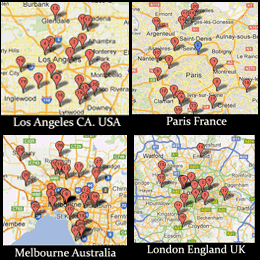 Find Your Skateboarding News Here!