Browsing articles in "Think Skateboards"
South Bay ripper Joey Guevara was added to Think Skateboards am squad and he proves exactly why. Look out for more from Joey in 2013!
What a way to get the weekend started – Think Skateboards has put together a full length skateboard video entitled "Business As Usual" with over 26 minutes of skateboarding by Lee Yankou, Dave Bachinsky, Danny Fuenzalida, Cody McEntire, Josh Matthews, Adrian Williams, Russ Milligan and Jeremy Reeves through the streets of San Francisco and special spots. Gets me wanting to jump on my board, enjoy!
No April Fool's jokes here – the Think Skateboards team take the lockdown idea at the Double Rock skatepark seriously with some orange jumpsuits and of course some serious skateboarding added to the punchj.

The Think Skateboards crew have been busy in the past months and they have bombarded us with a spanking new website and on top of that we get a new promo video as well so check out Manny Santiago, Dave Bachinsky, Danny Fuenzalida, Adrian Williams and many more top skate talents in the video right here!
» Check out the brand new Think Skateboards website
» If the video doesn't appear, watch it right here…
All Europeskate Photo Of The Day Posts!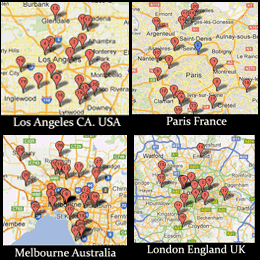 Find Your Skateboarding News Here!