Browsing articles in "Tour"
The DC Shoes Germany / Austria team decided to tell the winter to fuck off and boarded a plane to Alicante, Spain earlier this year to escape the bad weather and enjoy skating outdoors. Here's the video clip which was featured with photographs from the tour in the printed version of the Monster Skateboard magazine #320. On board were Fitschi, Fabian Lang, Ben Dillinger, Patrick Pittl, Stephan Günther and Daniel Ledermann.
What the meaning behind the title for the clip/tour is would be really interesting to know, any ideas somebody? 'Tiger vom Aussterben bedroht' translates to 'Endangered Tiger' – I haven't picked up the latest Monster Mag yet so maybe it's explained.
Playing catch up with the Lifeblood Skateboards X Blood Wizard Summer Tour videos so here you have three of them all at once!
In the midst of one of North America's hottest summers on record, Lifeblood and Blood Wizard joined up for a road trip out to Colorado and back this past July 2012 with the desire and intentions to shred as much skateable terrain as possible for ten days straight.
Join Kevin Kowalski, Dalton Dern, Cody Lockwood, Mason Merlino, Jack Given, Anakin Senn, Jerry Gurney, Chris Gregson, Toad, Johnny Turgesen, Bryce Kanights, Joey Martin, Frank Faria, and Mark Scott for our conclusive episode of summer fun.
In July 2012, the Skullcandy skate team with Theotis Beasley and Eric Koston hit Europe for a 3 city tour dubbed "Theo's Euro Snaps". Cameramen, photographers and magazines joined the team on this road trip to document the madness. The trip consisted of multi-day stays in Barcelona, Copenhagen and Paris. The crew was in full tourist mode enjoying each city with everything they have to offer. There was some skateboarding as well with stops at the Copenhagen Pro, shop visits, and street spots along with way.
Follow-up videos coming:
November 14th – Theo's Euro Stop Barcelona Video Release
November 21nd – Theo's Euro Stop Copenhagen Video Release
November 28th – Theo's Euro Stop Paris Video Release
The DC Shoes team Euro tour took them to Copenhagen, Barcelona, Paris and Budapest and we came back with the best each city had to offer. Here's the edit from their EU travels featuring Chris Cole, Nyjah Huston, Mikey Taylor, Wes Kremer, Matt Miller, Evan Smith and our friends from DC Europe. Enjoy some of the summe rfeeling as we all head into the wonderfully wet, cold, freezing, foggy, shiity winter months…oh come on, it's not that bad. Find a parking lot and skate it to bits!
Join Shane O'Neill, Alex Campbell and Nick Boserio as they skate their way around China for Nike SB. A 15-day trip sees them skating Hong Kong, Shenzhen, Guangzhou and Shanghai.
This is one crazy skateboard story but I surely am not going to get started on what a messed up world it is that we are living in already so this is mad but it doesn't surprise me.
Ordos is a city / ghost town located in Inner Mongolia. It was built for one million people and currently is inhabited by just a few thousand. It's been called the Dubai of northern China, showered with wealth, packed with public infrastructure and located near to precious natural resources in a region plagued by water-supply troubles.
A team of skaters (Jay Meador, Gustav Nymans, Tommy Zhao, Alexander Hwang, James Capps, Elliott Zelinskas & Brian Dolle) and filmers decided to make the surreal trip to this city to skate it and here's the very impressive result.
Directed, filmed & edited by: Charles Lanceplaine
Additional filming: Patrik Wallner & Tommy Zhao
Music: You Me by Hamacide + Chacha
Sound mix: Gaetan Lourmiere
All Europeskate Photo Of The Day Posts!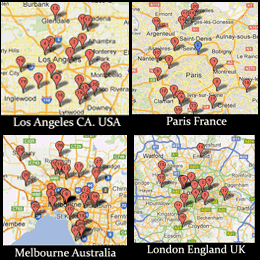 Find Your Skateboarding News Here!