Browsing articles in "Videos and Media"
Tampa Am 2012 is a wrap and yet again it from the look oand dfeel we all got through either being there live or through the live webcasts, the contest and all of the happenings going with it made the event once again one of the year's best. Alec Majerus took first place with incredibly smooth and solid runs, second place went to Davis Torgerson and third place to Jagger Eaton. Word up for Nassim Guammaz representing Europe for grabbing the very respectable fourth spot!
We have Sunday's video recap and Alex Majerus' winning run for you right here. for more action head over to the Tampa Skatepark website.
Playing catch up with the Lifeblood Skateboards X Blood Wizard Summer Tour videos so here you have three of them all at once!
In the midst of one of North America's hottest summers on record, Lifeblood and Blood Wizard joined up for a road trip out to Colorado and back this past July 2012 with the desire and intentions to shred as much skateable terrain as possible for ten days straight.
Join Kevin Kowalski, Dalton Dern, Cody Lockwood, Mason Merlino, Jack Given, Anakin Senn, Jerry Gurney, Chris Gregson, Toad, Johnny Turgesen, Bryce Kanights, Joey Martin, Frank Faria, and Mark Scott for our conclusive episode of summer fun.
It's that time of year again – the Tampa Am 2012 skateboard contest weekend will be taking place at the Tampa skatepark from December 6th till the 9th to see which amateur skater rolls away with the big win. Get all of the details you need directly from the official Tampa Am 2012 contest page and watch last year's winner Trevor Colden and his winning run + his welcome video to the Spitfire team.
A live webcast should be up as well so we'll keep you informed when we know when and where to watch!
Just got this news in here straight from the source itself – sit back and enjoy this great video trailer from Typical Culture presenting "The Hype Train", a D.I.Y. based skateboarding film by Zack Dowdy which will be released January 2013.
Taking it back to the basics with tents, concrete, dirt, tools, and a group of 100% skateboarders dedicated to mashing all the time. Based out of San Diego, Calif. Featuring Chris Gregson, Greg Zamarripa, Frank Shaw, Chris Russell, Zack Dowdy, Brendan Keaveny, Connor Getzlaff, Skreech, Little Chris, and more.
The Hype Train is a crew of skateboarders that managed to find each-other in Southern California. When everyone (The Hype Train) is together and the wheels start turning – everybody starts pushing their limits, going for the thrill seek. Taking skateboarding back to the basics, trying things we never even imagined. All because we push each other, and this vibe runs deep in the Hype Train, making it impossible to see anything impossible.
The 2012 United Kingdom Mini Ramp Championships took place just over a week ago and the skating was at an incredibly high level. Skaters from all over England, Scotland, Ireland and Wales made the trip to Skegness to battle it out for the £1,000 prize purse on offer with Ryan Hurt taking first, Andy Scott coming in second and Denis Lynn skating off with a third place.
Okay, this is not an interview but we've got a rocking skater – Elijah Berle – participating in a Bones Brigade trivia show which is fun to test your own skateboard history knowledge.
All Europeskate Photo Of The Day Posts!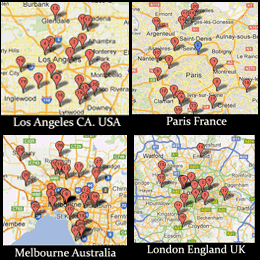 Find Your Skateboarding News Here!