As the fall and winter months are already in the starting blocks and the cold, wet days with slippery leaves and gravel-filled roads await, it's nice to have a look at indoor parks and the DC Shoes team have put together a beauty of a skate park in Barcelona with over 1200 square meters of obstacles which will be used and abused in the next years by the best skaters from around the world.
Check out this video clip featuring skating by Adrian Morales, Joan Galcerán, Winkle Thomas, David Ramos, Sarmiento, Bruno Aballay, Clint Peterson, Carlos Pedro, Sean Smith, Jesus Fernandez, Dan Wileman, David Castells, Neverton, Ruben Garcia and many more…
» visit the DC Embassy website
1 Comment
All Europeskate Photo Of The Day Posts!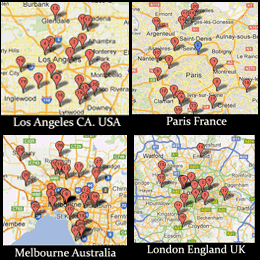 Find Your Skateboarding News Here!