Danny Cerezini has been travelling through Europe the past few weeks, just coming off the big win at the Copenhagen PRO contest, chilling a bit at the Mystic Cup in Prague and hitting the BRIGHT tradeshow in Frankfurt plus the so-called Ghetto-Spot in Frankfurt.
The relatively new German skateboard magazine 'Place' sponsored several brand new marble ledges for the spot and Danny took them apart with 19 tricks (okay, I didn't count them all, I just believed what Danny said…), check out his video right here. He's hanging out in Barcelona at the moment and he is still keeping the blog going strong!
All Europeskate Photo Of The Day Posts!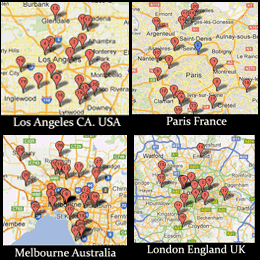 Find Your Skateboarding News Here!