Some cities just don't need an introduction. New York is known by all of us, either you've been there, seen parts of the city in movies or watched skaters rolling through the bouroughs. Skateboarding has deep roots in this incredible city and the Deathbowl To Downtown documentary chronicles the evolution of street skateboarding from a NYC perspective.
Beastie Boys, Minor Threat and Bad Brains all contributed tracks. Chloe Sevigny narrates. Lance Mountain, Mike Vallely, Keith Hufnagel, the Gonz and early Shut Skateboards imagery featured. Looking forward to it coming out. Let's see when it hits Europe's shores…
All Europeskate Photo Of The Day Posts!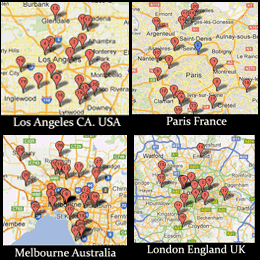 Find Your Skateboarding News Here!