Another big contest took place this past weekend in Basel, Switzerland: the European Skateboard Championships 2009 presented and sponsored by Carhartt and Etnies. Less talk, straight to the results: Axel Cruysberghs rocked it!
Final Street Results (Top Ten):
1 Axel Cruysberghs
2 Phil Zwijsen
3 Sven Kilchenmann
4 Adrian Bulard
5 Simon Stricker
6 Rob Maatman
7 Martin Pek
8 Helder Lima
9 Maxim Habanec
10 Sascha Ewest
Final Mini Results (Top Ten):
1 Axel Cruysberghs
2 Micky Iglesias
3 Julian Dykmans
4 Jürgen Horrwarth
5 Jarne Verbruggen
6 Alex Giraud
7 Martin Jurasek
8 Eric Vidal
9 Robert Smith
10 Julien Benoliel
Final Street Results Girls:
1 Candy Jacobs
2 Sabrina Göggel
3 Ianire Elorriaga
4 Aura Bredart
5 Marta Nery
6 Sarah Meurle
Video proof will be coming soon…
1 Comment
All Europeskate Photo Of The Day Posts!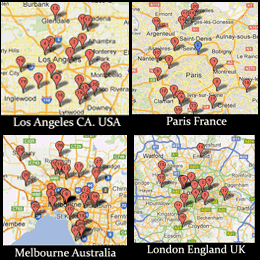 Find Your Skateboarding News Here!