The story of the simple skateboard is part thriller, part underground, underdog success tale. It's chock-full of innovations, far-out graphic artistry, and ever-more-incredible hot-dogging feats. And the story's told in "The Skateboard: The Good, the Rad, and the Gnarly: An Illustrated History" with contributions from the stars themselves—Tony Hawk, Stacey Peralta, Jeff Ho, the Dogtown Z-Boys, and more. Beautifully illustrated with historical posters, ads, and memorabilia along with new action photography, studio skateboard shots, and unique portraits of the stars, this is a fitting tribute to an American classic.
» View the entire skateboard book selection on Europeskate by clicking here!
All Europeskate Photo Of The Day Posts!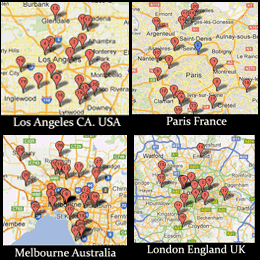 Find Your Skateboarding News Here!