Here's a special edition of Footy Tape Fridays from Transworld Skateboarding featuring the Famous team on its recent East Coast Tour. Check out the video below featuring Manny Santiago, Darren Harper, Felix, Aquil Brathwaite, Luis Tolentino, Jereme Rogers and Andrew Pott. And if you have found this post before May 1st, 2009 then make sure you participate in our Famous Stars and Straps giveaway contest!
All Europeskate Photo Of The Day Posts!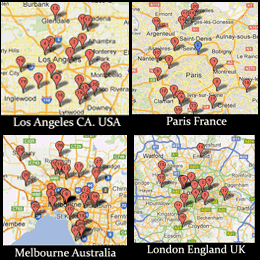 Find Your Skateboarding News Here!