Being struck down with the flu isn't always bad – it gives you the chance the catch up on some matters which have not been taken care of in the last days or weeks. Well, today I wanted to catch up on what happened at the 6th Annual Vans Downtown Showdown in Hollywood, Californai this past weekend and finally some good video clips are making it out through the Interweb to all of us. Check out the Black Label, Zero and Girl/Anti-Hero obstacle video edits below plus the results of what went down! At the end of the Vans event, Girl and Anti-Hero came out on top and left with $30,000. Vincent Alvarez was named top pro and went away with $7,500. Foundation Skateboard's Nick Merlino took the top am spot and $7,500 as well.
Overall Team Results:
1. Girl/Anti Hero
2. Zero
3. Powell Peralta
4. Element
5. Foundation
6. Blind
7. Black Label
8. Toy Machine
All Europeskate Photo Of The Day Posts!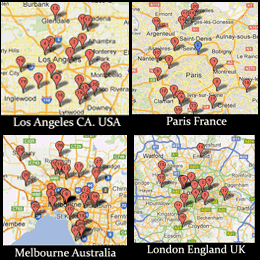 Find Your Skateboarding News Here!