The Gallows – underground hardcore band out of Watford, England made a major amount of noise with their debut album "Orchestra Of Wolves" in 2006 with their slightly different take on what is hardcore and how to go about making it heard.
With their move over to Warner Records many believed this could be the next great band to lose it to the machinery of big business. Ooohhh how wrong could they all be with that prophecy. A smooth intro with "The Riverbank" takes you straight into the typical shout / sing-along chorus that we all love about this band. The record comes across as a lot smoother and that is nothing bad – it rocks just as well and the power is as always present. Always changing speeds, riffs and Carter's shouts just make you want to hear it again and again..I love it already! Hear it know on the MySpace page and make sure you buy it. This band deserves the support! And yes, they are on tour right now in England, heading over to Europe and then the States for the Warped Tour 2009!
- The Gallows MySpace site
- The Gallows homepage
All Europeskate Photo Of The Day Posts!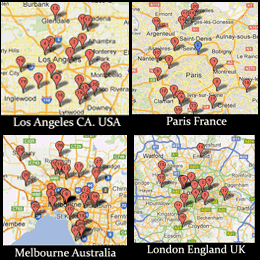 Find Your Skateboarding News Here!