Beginning his photography career in the early 80s at the famed Del Mar Skate Ranch, which he managed for years, Grant Brittain has become the definitive documentarian of modern skateboarding. For decades his images have conveyed the diy/punk ethos of skateboarding by chronicling the exploits of those re-appropriating their antiseptic urban environs into endless playgrounds.
In this episode of InnerViews, we can travel along to Bucky Lasek's backyard bowl for a private session to watch Grant in action and stop by Grant's studio where he provides us with a great perspective into a lifestyle that has kept him stoked for over 30 years.
All Europeskate Photo Of The Day Posts!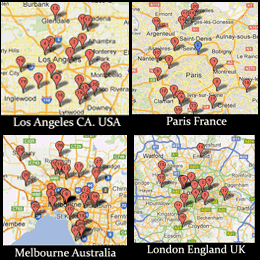 Find Your Skateboarding News Here!