I'm not a deathcore fan as I do like to understand what the singers are actually trying to sing. I know, a lot of the music I post is still not always that easy to grasp immediately but there is s a difference. So why did I pick out Emmure for you as the Europeskate music tip? They are damn good musicians and there is just something about them that made me want to post them. Simple as that! Some opinions from you folks out there? They'll be making a stop in Hamburg, Germany in November so I'll try to get a ticket to check them plus a bunch of other good bands out on the Never Say Die Tour 2010
So have a listen in on Emmure and decide for yourself – I'm going to be checking out some more bands today.
All Europeskate Photo Of The Day Posts!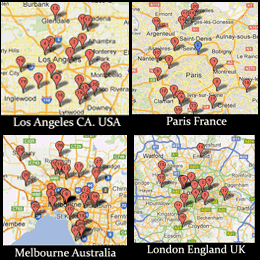 Find Your Skateboarding News Here!