Jumping back into the world of music and I came up with a gem of a band I haven't heard of before – The Insurgence out of Seattle, Washington and man – they have that "punk" gene in their music, nothing like the thousands of bullshit-punk-wannabie bands flooding in on us nowadays. Click in to listen in and find out more.
These guys get down to business and have immediately won me over as a fan. Too bad their only playing gigs in the States right now, get over to Europe guys! Oh yeah, as of today – May 4th, 2010 – you can listen in to the brand new album streaming on ThePunkSite.com – get there while you can or just buy the record, it's worth it!
» check out The Insurgence website
1 Comment
All Europeskate Photo Of The Day Posts!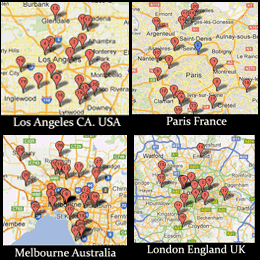 Find Your Skateboarding News Here!