The latest issue of Puzzle Video Magazine for September / October 2008 is out now and available for download. Packed once again with a large portion of good footage, here are the details of what you can expect:
- Circa tour in Greece
The Circa team decided to get lost among the Greek relics…Featuring: Fabian Verhaeghe, Samu Karvonen, Rene Villumsen, Magnus Hanson, Geoffrey Van Hove
Filmed and edited by Geoffrey Van Hove (additional filming by Kostas Mandilas and Samu Karvonen)
- Globe tour in Denmark and Germany
Featuring: Jan Kliewer, Gabriel Angelke, Nino Ullman, Marcos Chami, Severin Von Ow, Eero Anttila
Filmed and edited by Ben Derenne
- Guys
Thibaud Fradin from France and Korahn Gayle from UK Both technical and impressive!!
Séquence: Korahn Gayle 360 Back
Filmed by Louis Gane, Junior, Georges Nevin and Goeffrey Van Hove
All Europeskate Photo Of The Day Posts!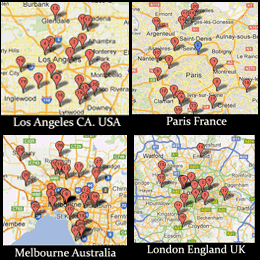 Find Your Skateboarding News Here!