I obviously wasn't at the first ever Street League event this past weekend in Glendale, Arizona, USA – a bit too far for me to sit down with 6500 spectators (uh oh, don't like that word with skateboarding but that's another discussion). Sure, the level of skateboarding is insane and it's okay for me to see skaters earning some good money but $150,000 bucks for one contest??? A bit over the top for me but that's just my opinion….the next two events take place on September 11th and 25th.
1. Nyjah Huston 116 points 82% consistency $150,000
2. Shane O'Neill 114.9 points 79% consistency $80,000
3. Torey Pudwill 112.8 points 82% consistency $25,000
4. Sean Malto 111 points 86% consistency $10,000
5. Chris Cole 109.6 points 79% consistency $7,500
6. Chaz Ortiz 102.2 points 79% consistency $6,000
7. Paul Rodriguez 100.1 points 71% consistency $5,500
All Europeskate Photo Of The Day Posts!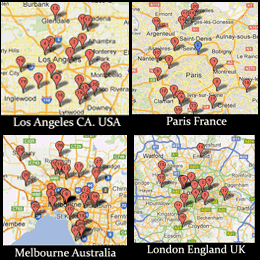 Find Your Skateboarding News Here!