Browsing articles in "Europeskate Music"
It's hard not to see and hear that we prefer the harder sounding tunes at Europeskate. Here's our next music tip for you. Enabler – founded by guitarist/vocalist Jeff Lohrber ,(Harlots, Eyes Upon Separation, Trap Them, Today is the Day, Shai Hulud) – has put together a 35 minute / 12 song masterpiece of metalcore/hardcore which is going to have you coming back for more.
Head over to the Blow The Scene site for the entire album as a stream now! And we have one song below if you're too lazy to leave Europeskate!
Deftones are back with the new album "Koi No Yokan" after two and a half years of waiting for the fans of the group. Deftones frontman Chino Moreno describes the album as not a super fast or slow record. The typical mix of musical atmosphere which most bands will never reach combined with aggression and the all so typical Deftones voice make this record with 11 songs a must.
Get the new Deftones album "Koi No Yokan" starting tomorrow November 13th right here! Listen in to "Tempest" from the album right here…
Next recommendation for the lovers of death metal / screamo music and bands. Name of the band is "The Colour Pink Is Gay" and their debut Ep is entitled "i/O" which six songs begging to be moshed to.
Louder, faster and add in some brutality and out comes Vacant from Dublin, Ireland. A massive first effort from a band formed only in August 2012. Vacant features members of Hooray For Humans, Trenches, Forced Out, Find A Way. This is the band's debut 6 song demo which you can listen to right here and download it completely for free on their Bandcamp page!
Back with another music/band tip for you: "Worn In Red" is a band from Charlottsville and Richmond, VA who formed in 2004. They combine rough vocals with fierce and aggressive guitar attacks to express their constant personal struggle with society. Good lyrics which some would say are slightly emo biased, I just say they are being honest. Enjoy some rocking melodies and if you like what you hear, they have a new full-length reecord out entitled "Banshees" with 10 songs.
The Gallows are back with a brand new album entitled simply "Gallows" so listen in while the stream is still available (we posted this September 11th 2012, the entire stream was available over on NME). After the former frontman Frank Carter leaving in July 2011 a new singer is heading up the Gallows and doing a pretty great job at it (former Alexisonfire man Wade MacNeil).
Enjoy the song "Last June" while you are here and look out as they are currently touring Europe!
All Europeskate Photo Of The Day Posts!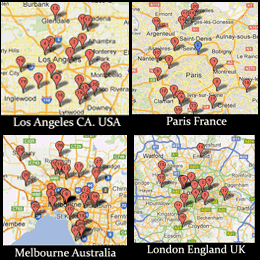 Find Your Skateboarding News Here!