Latest Skateboarding News On Europeskate!
Last Update: Thursday, May 16th 2013 09:16 GMT+2

Busy busy week for me at the moment as I am basically just writing and answering mails for the United Skateboard Photography Project and I hope to sit down and add tons of updates to the project's page today. I have also been getting new inspirations and ideas together for the next Europeskate relaunch which is coming soon. But the news and videos are still flowing: check out Antiz Skateboards Marock n Roll tour video and then get out and skate something. I'm headed out for a morning mini ramp session to warm up!

If you haven't heard about it yet, the United Skateboard Photography Project is now officially backed by the Grind For Life organization!

Grind For Life will be supported through 50% of the sales revenue of a printed 300-page hardbound book/mag with 5,000 copies being printed in the first run targeted to be released worldwide in November 2013 with skate photography + a Q&A + contact information from 50 selected photographers.

I am looking for skateboard photographers around the globe to show off their work (ONLY rights of use of the photographs for the website, advertising and book is needed: ALL photographs remain in the participating photographers ownership!) on the dedicated website and also you have the chance to be a part of a supporting a great cause - Grind For Life! Get involved and contact me at info@unitedskateboardpp.com today!

Jonathan


Skaters in Skandinavia can look forward already to a summer packed with some of Europe's largest skateboard contests attracting skaters from around the world to participate at some of the best parks available for very large sums of cash – surely not the worst way to spend your summer. I already mentioned the Copenhagen Pro Contest (read the post here) and the Quiksilver Bowlriders 2008 qualifier and finals at the Stapelbäddsparken skate park in Malmö, Sweden (read the post here) and now Norway will also get it's share of top skating at the Quart Games 2008.
The Quart Games 2008 will take place in Kristiansand, Norway during the 17th Quart Music Festival from July 2nd till the 5th. So not only will you be able to check out a bunch of good bands, you'll get to enjoy the long nights of the northern hemisphere and a pro street contest with what the organizers are describing as "real and purposely built street elements" which will be set up around the city. You can realize that this is not just another contest as one of the people responsible is DC Shoes pro Henning Braaten. He is helping with the obstacles and the organization of the contest AND the contest is yet another invited only contest – 25 riders only – so the exclusivity and level of skating will most definitely be really high. Especially when you contemplate the idea of $30,000 bucks being up for grabs in the prize purse – this will surely attract a few top pros.
Jani Laitala, Henning Braaten, Mika Edin and Michael Sommer have already confirmed/reserved their spots in the contest and just check back at the Quart Games 2008 website to see who else will be mixing it up. Tacky, by the way, is the official media partner of the event so be sure to keep informed over on their site as well. http://www.tackyworld.com
Quart Festival website: http://www.quart.no/
Quart Games 2008 website: http://www.quartgames.no/
And for those of you wanting to expand your geographical knowledge, here's where you can find Kristiansand:

Crime In Stereo have been dealing out their musical blows in the hardcore music genre since 2003 when they first became noticed through the split album with Kill Your Idol's on the hardcore label Blackout! Records. I personally first started listening to them after their debut full-length release, Explosives and the Will to Use Them, came out early 2004 on Brightside Records. Fast paced vocals underlined with edgy guitars and rough bass lines made this record one of my favorites back then and I continued to follow the band's development which was not exactly smooth when you look at the changes going on behind the scenes with the record companies.
They left Blackout! Records/Brightside for Nitro Records in 2005 for unknown or just plain unreleased reasons (one can only guess again…) but did release a four-song EP with the title "The Contract" before going ahead to record and push the "Fuel. Transit. Sleep" EP in the same year for Nitro Records. Two songs from this EP ended up on the following album "The Troubled Stateside" which was released in 2006.
Their latest release is called "Crime in Stereo is Dead" and was released after yet again leaving a company and signing to Bridge Nine Records who support and manage quite a few well-known bands. The old fans seem to have a split opinion about this newest effort as the Alex Dunne, Kristian Hallbert, Scotty Giffin, Mike Musilli and Gary Cioni have moved forward with their musical ambitions to integrate several new influences into the music. You can't miss hearing that Crime in Stereo have picked up some new melodic beats ("Third Atlantic", "Aniumal Pfarm") and in some songs (Small Skeletal) they drift even towards the so-called emocore direction which could be a turnoff for those who just don't want to listen to this type of music anymore. But overall Crime in Stereo deliver a powerful, energetic and successful mixture of their old style with some new ideas and carry this through to the end of this latest album.
I'll give this record 6.5 from 10 points. A good listen especially if you like the overall sound of Crime in Stereo.
Get the album right here:

I've decided to pack a punch of news into one post everyday now so that I can do the "collecting" once and spend more time on digging deeper for interviews, new parts of the site, getting more photography into the site and some more tid-bits I won't mention here. So let's put it down for you:
- The Plan B team was recently in the Dominican Republic and managed to get some of their adventures onto video.
- Jimmy Cao is the latest recruit at the Berrics.
- Guy Mariano is officially back on Royal Trucks.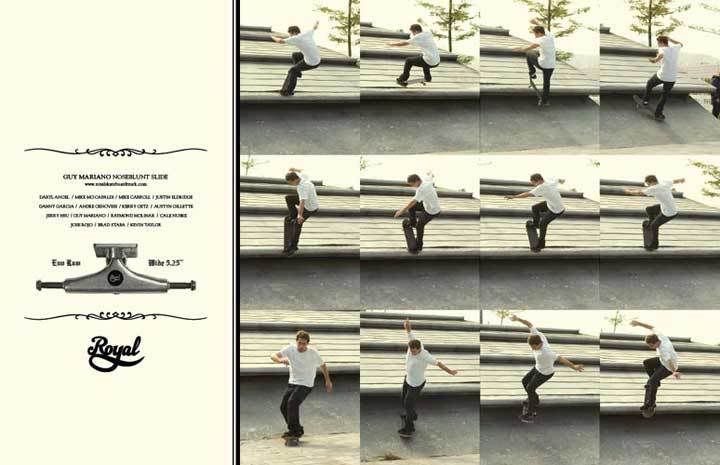 – Sebastiaan Vijverberg has joined the ranks of the international Osiris team.
– Rick McCrank has teamed up with animal rights activists Peta in an advertisement to voice both his and Peta's point of view about not eating meat. Difficult standpoint here as the age-old discussion can easily flare up again about not eating meat but having no problem having a pro shoe with leather in it…I won't start this discussion as I have not had a chat with Rick McCrank about this subject.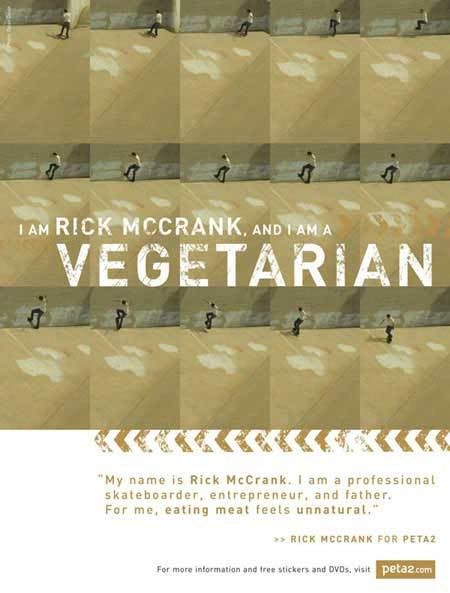 Fallen Footwear has been busy lately and the are planning to release their video this spring going by the name of "Ride The Sky" and featuring skating by Josh Harmony, Tony Cervantes, Jamie Thomas, Brian Hansen, Matt Bennett, James Hardy, Gilbert Crockett, Billy Marks, Tommy Sandovel and Chris Cole. The trailer shows some scenes of what is awaiting us with some big-ass handrails, gaps and ledges with some 70′s music underlining the smooth filming perfectly. Take a peek right here with the YouTube version or watch the better quality version on the Fallen Footwear site by clicking here.

Andre from Dune Skateboards kindly sent over a deck for me to give away to you. To win this board you'll need to get your camera out and send in a specific type of skate photo. Read on to find out what the topic is and where to send the picture to.
A new deck is always something nice to have. Good pop, new grip, something new to start off with. Dune Skateboards has sent me a deck to give away and I had to come up with an idea which will make you use your creativity to win the board. As I just started up the Photography section of the Europeskate site this week, I want to jump start it with a little contest.
So, what do you have to do? I don't want to see skaters on a picture, no, I want you to go out and take what you think is a gorgeous shot of a skate spot, transition, pole, curb, whatever – anything that is skateable or in your dreams skateable. But NO skaters. I want to see what you are seeing when you are walking or skating around and you see a spot and maybe, just maybe you are the first person to see it. You know that feeling: you start imagining how you could do some tricks there and that's when you need your board. That's what I want to see, so here are the rules listed for you:
Entry rules
1. Only ONE picture per person for the contest will be judged.
2. Your picture has to show a skateable spot.
3. Send your full name, home address, camera equipment used for the picture and a short description of your shot.
4. Deadline for entries is April 4th 2008
5. Send your entry to

All entries will be judged by myself and a small group of friends without knowledge of the names of the entries. The winner will be announced April 7th 2008 and a selection of the top pictures will appear on the site.
Make sure you visit and support the guys from Dune Skateboards, they also represent a few other companies which have good products.
Watch the video right here >>
I am for sure not always the first person or site to put up news about new videos or whatever – but that's not really the point now is it? Vox Footwear have put together the third volume of it's Black & Blue series and it easily does the job of getting me itchy to skate. This volume is divided up into six different parts which are offered stand-alone or in it's beautiful entirety…the only problem is that the download takes a lot of time so you might want to check the smaller ones.
The Vox team starts it off with a good mixture of fast street tricks and tough as heck tricks in more than a little bit deep pools. Some of those things are almost ridicoulously deep like the full-pipe shown (anybody know where that is? Is it also the Shanghai Skatepark?) and the Shanghai park has some really large transitions which look like a lot of fun but it takes a fair amount of cash to get there first. Too bad for now, I'll stick with the European spots, there are enough here.
The team also visited Japan starting it off on a vicious and non-forgiving cement block with a very small piece of transition on it and a narrowly built metal bowl, speeding through it with ease just to move on to a variety of smaller parks to do demos. Don't get me wrong – there's a large selection of tricks being shown in this part as well which will get you dreaming/thinking as well …my favorite was the backside kickflip to backside nosepick in a very tight trani by an unknown skater.
Just yesterday I recommended a party coming up in April here in Hamburg which will support a DIY skate spot project and the VOX team shows their own DIY spot created as a cement transition to a street barrier with a pole running at the top, perfect for grinds, slides and blunts which are delivered picture perfect.
Ryan Petanshiski and Tyler Surrey (I honestly can't say that I've heard of them so U'll have to do some homework to find out more…) take it to some "natural" banks, the streets and some bowls and just generelly shred everything to bits. They have their bag of skateboard tricks and then some, that's for sure.
And to let you off the hook and my talk, just enjoy Peter Hewitt's and Justin Strubing's complete control of their bodies, boards and anything in between them – just plain good. And that goes for the entire video, good work yet again from the VOX team.
All Europeskate Photo Of The Day Posts!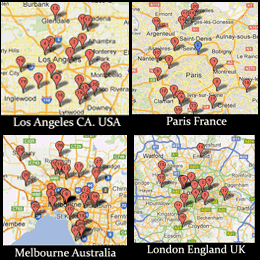 Find Your Skateboarding News Here!