Latest Skateboarding News On Europeskate!
Last Update: Thursday, May 16th 2013 09:16 GMT+2

Busy busy week for me at the moment as I am basically just writing and answering mails for the United Skateboard Photography Project and I hope to sit down and add tons of updates to the project's page today. I have also been getting new inspirations and ideas together for the next Europeskate relaunch which is coming soon. But the news and videos are still flowing: check out Antiz Skateboards Marock n Roll tour video and then get out and skate something. I'm headed out for a morning mini ramp session to warm up!

If you haven't heard about it yet, the United Skateboard Photography Project is now officially backed by the Grind For Life organization!

Grind For Life will be supported through 50% of the sales revenue of a printed 300-page hardbound book/mag with 5,000 copies being printed in the first run targeted to be released worldwide in November 2013 with skate photography + a Q&A + contact information from 50 selected photographers.

I am looking for skateboard photographers around the globe to show off their work (ONLY rights of use of the photographs for the website, advertising and book is needed: ALL photographs remain in the participating photographers ownership!) on the dedicated website and also you have the chance to be a part of a supporting a great cause - Grind For Life! Get involved and contact me at info@unitedskateboardpp.com today!

Jonathan


If you can make it to London this Friday, February 8th, the Welsh skateboard video "WHO" is premiering at the MauMau bar (265 Portobello Road – Notting Hill – W11 1LR). It starts at 6pm and entry is free!

A clothing company / team is arising once again from the depths of skateboard hell – well, they are coming out of another company and going by the name of C1rca Combat. This still to be defined company has adopted Frank Gerwer, Lizard King, Don Nguyen, Sheldon Meleshinski, and Abdias Rivera as team riders and according to what I could dig out of the Internet, the line of clothes will be sold only at certain skate shops.
Check back at http://www.c1rcacombat.com/ for the lastest news…

The King of Wood contest returns in 2008 to Rouen, France with a little bit more cash to be given away to the riders – € 15,000 – and the event is being held in pro and amateur groups. Nice looking street area with a large variety of banks, stairs and handrails to pack out the trick combos on and the bowl looks like a lot of fun. Maxime Genin was the King of Wood in 2007, taking the title from Daniel Viera who held it for two years straight in 2005 and 2006.
To keep up with the latest news make sure you bookmark the King of Wood 2008 website.

The latest issue from the French skateboard magazine SOMA is out now, unluckily for the rest of us it is only being distributed to the local French skateboard shops but – there's always a but – they have put up the first issue as a PDF download and I expect them to follow up with the next issues soon.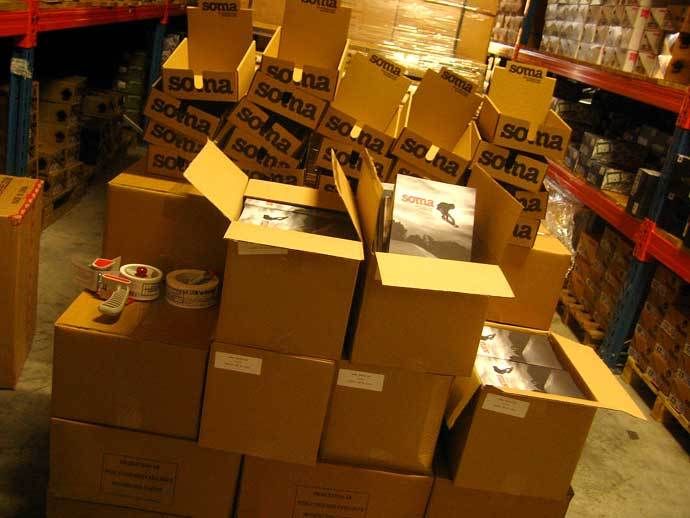 Lakai Limited Footwear has been mixing up the industry big time in the last few months and it seems their marketing teams are working full blast to make sure we all do not forget about their shoe line. A good way to get attention is by creating a catalog which resembles a trademark people already know well. And that's just what the Lakai team did: the Spring 2008 Lakai Limited Footwear for Dumeeez catalog is the secong catalog this season (check out DXLSF's interactive catalog right here…) which is showing the future of skateboard marketing, at least fro this season it seems.
Crammed with information about every series of shoes Lakai has, you can inform yourself about all of the products Lakai has to offer and find detailed information about the new Limited Editions.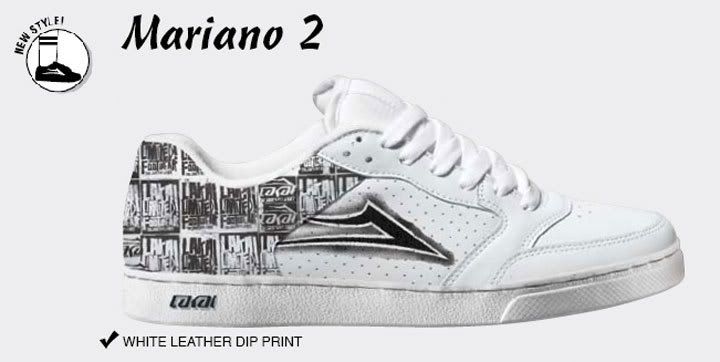 Our scandinavian friends have been hosting quite a few contests and sessions lately, several contests already taking place in Malmö and one across the border in Copenhagen. Especially a quite a few vert sessions are being put together in Copenhagen lately but coming March 7th and 8th the action moves even further north to the town of Örebro which is just to the west of Stockholm. Here's what ther organizers have to say themselves about the contest:
Like always we give you beside the skateboarding contest, a Swedish skateboard brand expo, skate video premieres, live concerts, parties and tons of fun!
The contest will as always take place at the indoor park Brädcentralen in Örebro, Sweden. The contest is sponsored by WESC, NIXON, VANS & EASTPAK, who also endorse Millencolin. Brädcentralen will this year also go through an annual modification for the contest. The contest will start friday afternoon with qualifications for junior and senior classes and finish saturday with semi finals and finals. Judges in the contest are experienced contest skateboarders from different parts of Sweden. Except the honor and trophy filled with prestige, will the prizes include stuff from the sponsors and more. Nixon for example have been making these special engraved exclusive watches for the winners. The contest is well covered by media. Swedish skate web TACKY.SE did a live coverage of the event the whole weekend.The Swedish Skateboard Expo was a great hit last year and the goal is to make it even bigger this year!
Video premieres will be shown friday at some not yet confirmed bar/club in Örebro. Big fat screens and rock DJ's.! No videos are booked yet! The night will continue with a party. (18+)
Live concert and a big official party will end the event saturday night at the original MC Open afterparty club: Satin. (18+) This years headlining band is not yet confirmed! Bands that played previous years are Millencolin, Franky Lee, No Fun At All, Looptroop, Randy, the Accidents and more. There will be Hip hop & reggae DJ's on the top floor and rock DJ's on ground floor like always too!
Millencolin Open is not only a skateboarding contest, also the greatest weekend in Örebro with a packed schedule and everybody are as usual more than welcome!
To keep up to date check out their contest website here…and get some of the action from one of the past year's events:
All Europeskate Photo Of The Day Posts!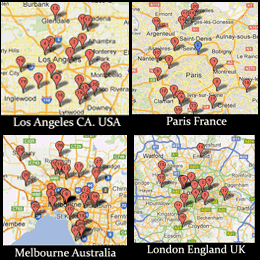 Find Your Skateboarding News Here!