Browsing articles in "Skateboard Contests And Events"
Over a week later but watching these girls / women rip at the Vans Combi Pool Classic skateboard contest is really inspiring. Three divisions of ladies were skating on January 19th 2013. Nora Vasconcellos, Arianna Carmona, and Karen Jones came out on top in their respective divisions.
The skating was fierce and it is so cool to see how the skills in the women's skateboarding world are growing exponentially! Check out four video edits featuring Alana Smith, Lizzie Armanto, Nora Vasconcellos and Julz Lynn which the Girls Skate Network provided.
Yeah, the skate jams and contest season for 2013 is already getting started. In Kassel, Germany the indoor skatepark Mr Wilson is hosting the Bowl Team Jam on January 19th, 2013 which will have teams of at least 4 skaters per team battling it out in the brand new concrete bowl !
Time to get the contests and events section back up-to-date and as always with the year kicking off, it's time to check out what the companies and designers have been working on and the BRIGHt Tradeshow in Berlin is the place to meet, talk and do some business while enjoying the crazy amount of stuff going on.
Taking place this year from January 16th to 18th from 10:00 to 18:00 (Frriday the 18th from 10.00 to 17:00) at the following adress located in the center of Berlin:
"Alte Münze"
Am Krögel 2
10179 Berlin
Tampa Am 2012 is a wrap and yet again it from the look oand dfeel we all got through either being there live or through the live webcasts, the contest and all of the happenings going with it made the event once again one of the year's best. Alec Majerus took first place with incredibly smooth and solid runs, second place went to Davis Torgerson and third place to Jagger Eaton. Word up for Nassim Guammaz representing Europe for grabbing the very respectable fourth spot!
We have Sunday's video recap and Alex Majerus' winning run for you right here. for more action head over to the Tampa Skatepark website.
It's that time of year again – the Tampa Am 2012 skateboard contest weekend will be taking place at the Tampa skatepark from December 6th till the 9th to see which amateur skater rolls away with the big win. Get all of the details you need directly from the official Tampa Am 2012 contest page and watch last year's winner Trevor Colden and his winning run + his welcome video to the Spitfire team.
A live webcast should be up as well so we'll keep you informed when we know when and where to watch!
Vans once again return to The XC, Hemel Hempstead over December 1st and 2nd for this years Concrete Carnival weekender.
All Europeskate Photo Of The Day Posts!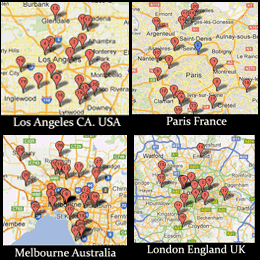 Find Your Skateboarding News Here!