The facts are finally coming through (no, I did not watch the webcast here in Hamburg as it started at 10 in the evening and went on till around 4 in the morning!) and Paul Rodriguez came through to win the men's street event and take home the $100,000 dollar prize purse. Nyjah Huston took second and Chris Cole took third.
In the vert contest it was Pierre-Luc Gagnon who walked away with $75,000 bucks for his day in the ramp. I did find out though that it's not like he's not used to getting paid well: he had already won $66,000, after he won the vert and finished second in big-air at the 2005 X Games. Good for him – skate well, get paid well. Sure sounds good to me. That wasn't all that was going on this past weekend as the World Industries U.S. amateur street and vert championships took place as well.
Street final result results:
1st – Dustin Blauvelt
2nd – Scott DeCenzo
3rd – Timmy Knuth
4th – Taylor Smith
5th – David Loy
6th – Cody Davis
7th – Evan Smith
8th – Collin Hale
Vert final result results:
1st – Ronaldo Gomes
2nd – Pedro Barros
3rd – Dylan Taylor
4th – Ben Hatchell
5th – Chris O'Reilly
6th – Nolan Munroe
7th – Zak Miller
8th – Jordan Price
9th – Dalton Dern
10th – Morgan Burgess
All Europeskate Photo Of The Day Posts!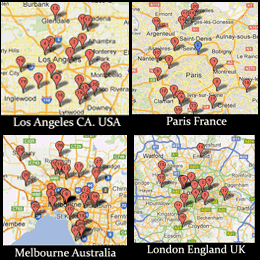 Find Your Skateboarding News Here!