Strange title huh? Yeah, I didn't know how else I could combine two articles I found thanks to Skatedaily.net which are both good reads.
The first one is titled "Pools" written by Lance Dawes which goes through the history of pool riding and integrates a bunch of quotes from well-known skaters dealing with the topic. Nice pics and good viewpoints will suck you straight into this article
- Read Slap Magazine's 'Pools' article by Lance Dawes
Or if you want to read another look-behind-the scenes article about everybody's favorite "hate"-skater Ryan Sheckler, than you'll take the hop over to the ESPN site where a Ms Allison Glock followed along for a day with Ryan. It is a good read as maybe some will actually understand a little bit more about the guy. Sure, there's a lot that just isn't really good for skateboarding, but he does have some good points. And he'll get older and look back someday – he'll have to do that, not us.
- Read ESPN's 'JUST ANOTHER LONELY MILLIONAIRE SKATEBOARDER' – article about Ryan Sheckler
All Europeskate Photo Of The Day Posts!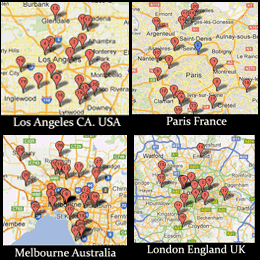 Find Your Skateboarding News Here!