Sometimes when I'll swimming through the stream of internet sites and shops which I find or someone tells me about, I get those ideas about starting up yet another website to concentrate on a specific niche topic just to make sure I am reaching the people I want to actually talk to. I mean, I'm not sitting here investing my time to make a blog because I want to collect a bunch of posts…it's all about connecting, communicating and sharing for me and it has been since the first day I started Europeskate.
I always have loved to check out new products, find out about the people behind the scenes who build up a brand, take care of it and make it into a known name in their local area, country or even globally – but do these brands all have to fit into the cliche skateboard look and ideals? Not for me they don't – I like to think a bit broader and open-minded so when I discovered "Publish" and checked out their Spring 2011 video lookbook, I knew I wanted to share this with you. I have to admit the shorts are not my thing to wear while skating but Publish does have some cool looking styles which I'd like to check out myself. Have a look and give us some comment feedback, I'm sure they'd like to hear from you as well.
Here's how Publish describe their debute season:
"The inspiration for Publish's debut season, as it will continue to be every season, is quintessential jazz album. For Spring 2011, we revisit a Blue Note classic: Jeremy Steig's "Wayfaring Strangers." We felt it to be an appropriate pairing, as Publish is (as of now) essentially a stranger to you and to the consumer.
But as we all know, there are no strangers in the realm of Jazz. With this season's offering, we are inviting you to be a part of our family. We are extending to you a series of garments that we take great pride in. Garments that are, like Jazz, timeless and classic. Casual yet sophisticated. We aspire to believe that our clothing, like a string or horn section, is improvised and poetic. Through our art and innovation, we hope to tell a story. "
All Europeskate Photo Of The Day Posts!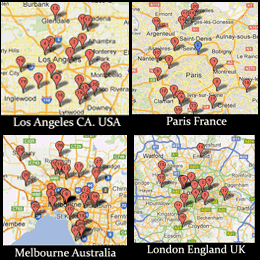 Find Your Skateboarding News Here!