I remember as a kid looking at decks and complete boards in the local skate shop that I always wanted either the Zorlac boards or something with some "crazy" graphics…just make sure people will look at your board. I still enjoy looking at graphics, they belong on a board just like your choice of trucks and wheels. It is definitely a way to state your opinion or view of something, a mark of personality.
SK8FACE is a documentary film about just this topic – the evolution of skateboard graphics. The cast in the upcoming movie is really impressive and the trailer will get your appetite for more going, have a peek right here.
All Europeskate Photo Of The Day Posts!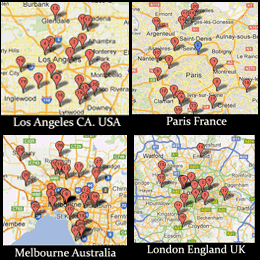 Find Your Skateboarding News Here!