I was just sifting through my emails as I have a tendency to forget about some good ones which I actually wanted to answer to and bring at least a short post.
Johannes from Skateboardcinema.com contacted me asking if I could mention the site. Well Johannes, sure thing. I think the site is cool, it has loads of new and up-to-date video links so it saves me time searching and lets me watch. That's what I want when I have a website – less work, more fun! Here's the description of the site from the horse's mouth:
"For some years skateboard companies have started to put out video footage for free on their websites. No matter if their riders go on tour, film a complete full length video or take part in a contest – all the outcome goes online. Nowadays it is easier to name the brands that don't upload videos than naming the companies that put video clips online. With tons of videos you might lose track of them.
At SkateboardCinema.Com you will stay up-to-date about the latest and most interesting video clips and movies online. For your pleasure we have collected the videos of your favourite skateboard brands and we will direct you to the clips. We have just launched our page – run and done by two skateboarders – with over 700 legal videos, sorted into clips, full length and podcast videos. Enjoy Skateboarding"
- watch new and old skateboard videos at Skateboardcinema.com
All Europeskate Photo Of The Day Posts!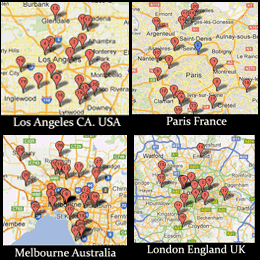 Find Your Skateboarding News Here!