What a few bottles of wine, creative friends and really wanting to make something work can create – Sweet Skateboards and Barcelona skater and artist Alex Castañeda have collaborated to create an awesome piece of art on 10 skate decks which are unluckily not all for sale but two of them will be sold that look great and you get a 70x50cm poster showing the art Alex Castañeda created. Love the creativity and design here, give us more Sweet!
All Europeskate Photo Of The Day Posts!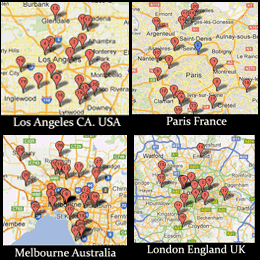 Find Your Skateboarding News Here!