As you all have easily been able to see and read (my ongoing excuses and moaning will slowly but surely simmer out in the next couple of days…) the updates have been scarce and few in the past month but things can always change for good and here's a contest I've really been wanting to catch up with but…whatever
Now's the time so the great idea behind the One In A Million contest which is being held by SLAP Magazine will get a promised spot on Europeskate EVERYDAY for the next couple of weeks as there is a lot to see – 10 episodes are up already so let me kick it off with episode number one in which you get to find out who actually made it to the finals. The overall winner is supposedly going to be announced January 24th 2011 according to what I've read on the SLAP Forum…enjoy and I'll be back with the next episode tomorrow!
All Europeskate Photo Of The Day Posts!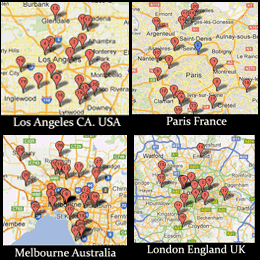 Find Your Skateboarding News Here!