Good way to start the day off with a video from one of our local spots in Hamburg, Germany. The spot which is actually called the Wilhelmsburg Banks because of the part of the city in which it is located (and soon the home of Hamburg's new outdoor concrete park as well!) and it has been attracting a lot of travelling skaters lately. Watch the video from The Skateboard Mag and understand why! Kevin Kowalski, Mason Merlino, Socks, Danny Tumia, Frank, Shaw, Frank Faria, and friends show what can be done on these banks…they are not as easy to ride as it looks.
All Europeskate Photo Of The Day Posts!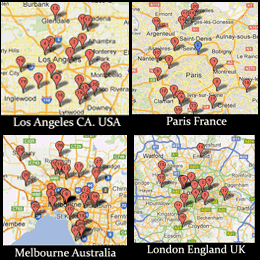 Find Your Skateboarding News Here!