Part of the VOX Footwear team consisting of Peter Watkins, David Gravette and Dan Drehobl ended up in Norway sometime this summer and ripped the new and I almost have to say "delicious"-looking bowl landscape that is now part of Oslo…I couldn't find it on the map but I think it is called the "Gamlebyen bowl" – I'm also assuming Gamlebyen is a part of Oslo. Wow, how serious is this reporting on my part, I need to get some facts in here, I'll ask somebody you knows the facts! But while we're waiting check out the video….
All Europeskate Photo Of The Day Posts!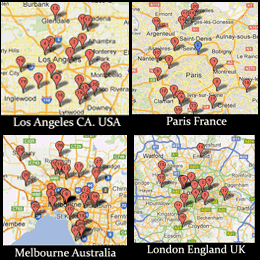 Find Your Skateboarding News Here!