The adrenaline is starting to pump through the veins of a bunch of skaters who will be participating later today – that's Saturday, May 30th 2009 for those of you reading this in the future – in the Back To The Berg contest at the Wallenberg High School in San Francisco, California. Only a select few have pulled off the insane jump down the Big Four and today $10,000 bucks are for grabs again. It's nice to see that the money is not the main incentive here – going down in the history books at a contest which makes skateboarding good again is what it's about here.
Thrasher Magazine has put together several animated photo sequences so make sure you visit the Thrasher site by clicking here. I just added my favorite three sequences. And I have to say it again: Elissa Steamer is definitely one of my heros for even trying it!
Lindsey Robertson, heelflip. 2004 Seq: Scurich
Chris Cole, 360 flip. 2005 Seq: Shigeo
Andrew Reynolds, bs flip. 2007 Seq: Dawes
All Europeskate Photo Of The Day Posts!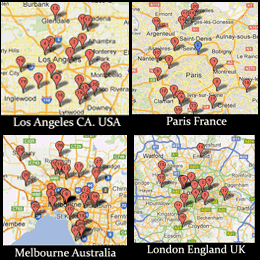 Find Your Skateboarding News Here!