You want to be there? Win 2 tickets for all of the action? Nothing easier than that: simply send a mail with your complete name and complete address with the subject "I want tickets" to the following email address by December 3rd, 2009 – 12 o'clock noon GMT: freestuff@europeskate.com
Rounding the year 2009 up is one of the biggest events in Germany taking place in Berlin, Germany on December 6th at the Berliner Velodrom – the T-Mobile Extreme Playgrounds. It is the final of the 2009 World Cup Of Skateboarding World Tour in both street and vert competitions and the list of top skaters from around the world is more than mad (Axel Cruysberghs, Rodolfo Ramos, Alex Mizurov, Adam Dyet, Chris Haslam, Bastien Salabanzi, Pierre-Luc Gagnon, Sam Beckett, Jürgen Horrwarth, Alex Perelson, Danny Mayer and loads more!)
On top of the skating there's the BMX street and vert competitions which are more than fun to watch and the bands which will get the crowd dancing for sure this year (German killer band Deichkind, Blumentopf from Munich and the Puppetmastaz).
And if you don't win you can get tickets at all German ticket agencies and on www.t-mobile-playgrounds.de
All Europeskate Photo Of The Day Posts!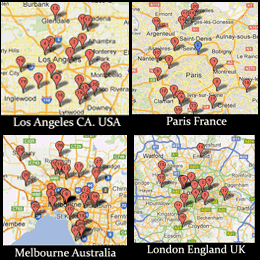 Find Your Skateboarding News Here!