Ever wanted to get a really good list of skateboard companies, blogs, websites etc and you had to dig through loads of websites just to find them? Yellowskates.com is a relatively new site which has taken on the job to bring you an ever-growing listing of these sites and companies. I contacted the man behind the site, David Duijkers, and he gave us the background story.
David Djuikers is also responsible for the German blog "Brettsplitter" (translates to something like "board fragments") which he started up with Manuel Dietz (Lekosch Skateboards). Here's his short story about Yellowskates.com:
"I've been skating 2/3 of my life, run the 'Brettsplitter.com' website with a friend of mine and get through life as a web designer. A year ago I was working as the main editor at 'Boardmag.com' but I didn't feel comfortable doing that any more as the job had developed in a direction which was too commercial and restricted for my taste.
The got the idea for Yellowskates.com because I couldn't find anything like it in the internet – a concise and independent directory for skateboard companies, blogs and more. Of course, the whole project has just started and not nearly complete and I still have many ideas for extra features but I feel that I have found a niche which should be filled. I haven't done any advertising for it yet and currently I add new links daily. People are adding in links by themselves on a regular basis as well, just like I had hoped."
I personally really like the idea and it is being done in a clear and easy to use manner so if you have a site, go over to Yellowskates.com and register your site.
All Europeskate Photo Of The Day Posts!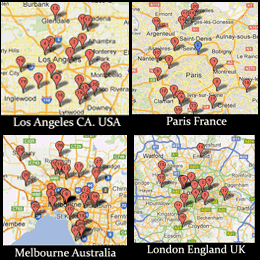 Find Your Skateboarding News Here!